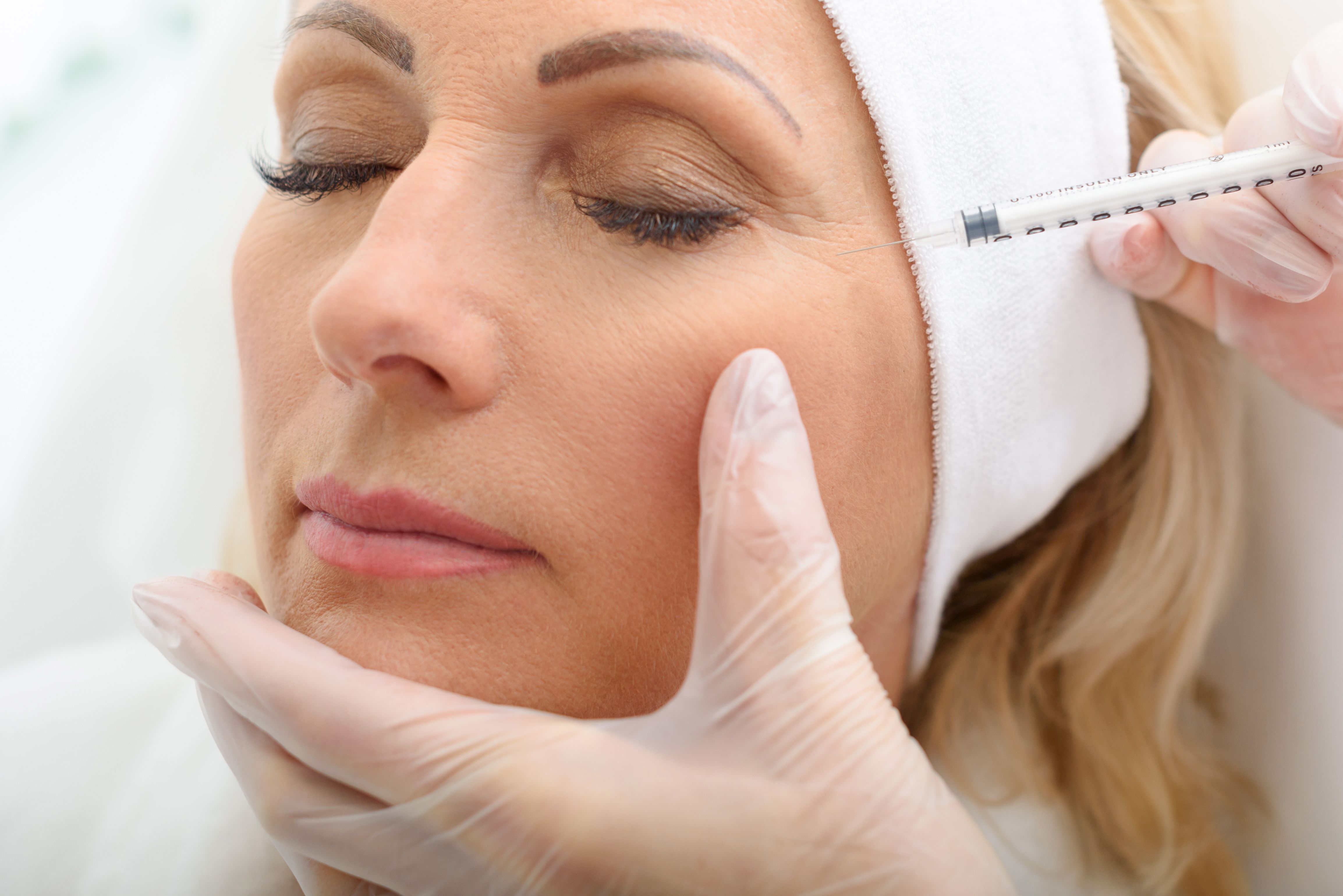 Lines and wrinkles at the corners of the eyes, commonly called "crow's feet," are often one of the first signs of aging. Fortunately, non-surgical treatments are available to diminish the appearance of crow's feet. BOTOX® Cosmetic injections are one of the most popular treatments for smoothing facial lines and wrinkles for a rejuvenated, youthful appearance. If you're unhappy with lines and wrinkles around your eyes, BOTOX® may be right for you. Schedule a consultation with Portland, OR surgeon Stanley Teplick for more information.
What Is BOTOX® Cosmetic?
BOTOX® Cosmetic, commonly referred to simply as "BOTOX," is an injectable treatment used to reduce the appearance of lines and wrinkles on the face. BOTOX® Cosmetic is derived from botulinum toxin and diluted to safely smooth wrinkles and rejuvenate the appearance. BOTOX® Cosmetic relaxes the underlying facial muscles, effectively diminishing the appearance of fine lines and wrinkles.
BOTOX® Cosmetic for Crow's Feet
Crow's feet can drastically age the face, causing many patients to wish they could reverse the hands of time. Fortunately, BOTOX® Cosmetic is highly effective at reducing the appearance of crow's feet by relaxing the muscles that control squinting and cause lines to develop around the eyes. Patients who undergo BOTOX® Cosmetic treatment for crow's feet can expect to see full results within two to seven days after treatment. Each BOTOX® Cosmetic treatment will last about four months, at which point injections may be repeated for continued rejuvenating results.
The BOTOX® Cosmetic Procedure
Treating crow's feet with BOTOX® Cosmetic is a simple procedure that takes only about ten minutes to complete the injections. During the procedure, the patient is seated in a reclined chair and the areas requiring treatment will be marked. A local anesthetic may be administered prior to treatment, however, it is generally not necessary. Once the proper treatment areas are located, a small needle is used to inject the BOTOX® Cosmetic serum into the underlying muscles. No recovery time is needed after BOTOX® Cosmetic treatment, so patients may return to their normal routines immediately after treatment.
Candidates for BOTOX® Cosmetic
Treatment with BOTOX® Cosmetic is suitable for many people who wish to reduce the appearance of crow's feet as well as other facial lines and wrinkles. Because this treatment is non-surgical, most people who wish to rejuvenate their appearance make ideal candidates. Those with mild to moderate wrinkles generally obtain the best results with BOTOX® Cosmetic treatment. Those with more severe creases or wrinkles may require surgical intervention, which may be combined with BOTOX® Cosmetic, to achieve the desired results.
Find Out if BOTOX® Cosmetic Treatment Is Right for You
BOTOX® Cosmetic is a popular rejuvenation treatment because it quickly reverses the signs of aging without the need for surgery or recovery time. If you're unhappy with the appearance of facial lines and wrinkles, BOTOX® Cosmetic treatment may be right for you. For more information about BOTOX® Cosmetic treatment or to find out if you're a candidate, we invite you to schedule a consultation with Dr. Teplick.